NLAA Junior High School Championships
Top 8 individual athletes receive awards!
Two Championship banners
- there is no team size limit!

Registration Deadline - 1:00 pm, Fri, June 3


Congratulations to all participants! See you next year!
Important Reminder to ALL ATHLETES & COACHES:
Only performances from NLAA INDIVIDUALLY REGISTERED track and field members of the current year will be accepted for rankings, team selection or provincial/national records. There will be no retroactive acceptance of performances.
Canadian Anti-Doping Program (CADP)
Athletics Canada has adopted the CADP and all participants at NLAA Events should be aware that they are subject to Canada's anti-doping rules.
The Basics
Online registration and payment.
No on-site registration.
Event Date: Saturday, June 4
Register before: 1:00 pm, Friday, June 3
Late (fee) deadline: 8:00 am, Saturday, June 4
Fees: scroll down.
Competition Rules
This competition is organized and sanctioned by the Newfoundland and Labrador Athletics Association (NLAA). The rules for this competition will be governed by the NLAA, Athletics Canada (AC) and The International Amateur Athletics Federation (IAAF).
False Start:
Athlete(s) responsible for the false start will be disqualified.
Starting Blocks:
Crouch start and the use of starting blocks is mandatory for 100m, 200m, and 300m sprints.
Eligibility
This meet offers an individual and team competition for junior high school boys and girls. All NL schools can send teams or individual athletes to the meet but only NLAA Affiliated Schools can participate in the team competition!
Students must be attending a Junior High School on a full-time basis.
Students must be born in 2001 / 2002 / 2003
Students born in 2004 but currently attending Grade 7 are also eligible to take part in the meet.
Students born in 2000 or earlier can participate in the meet, however, they will compete as exhibition and 1) cannot contribute to team score; 2) cannot be ranked and win awards; 3) cannot advance to event final.


Events For Boys & Girls
A participant may compete in up to three events.
Track: 100m, 200m, 300m, 800m, 1200m, 2000m
Field: Long Jump, High Jump, Shot Put (Girls 3kg, Boys 4kg)
Entry Fee - up to three events
Regular: $10.00 ($11.00) before 1:00 pm, Friday, June 3
Late: $25.00 ($26.00) before 8:00 am, Saturday, June 4 (online only, no on-site registrations will be accepted.)
NLAA Affiliated Schools for the 2015/2016 school year pay regular fee per athlete ($10.00 / $25.00).
Team Awards: only NLAA Affiliated schools are eligible for the Team Awards.
NLAA is not responsible if an athlete is unable to register online by the late registration deadline for any reason, including server/internet problems!
Awards
Awards for the top 8 finishers
Individual awards will be presented immediately following the completion of each event. The top three (3) finishers in each event and division will receive medals. Athletes placing fourth, fifth, sixth, seventh, eight will receive ribbons.
Championship Banners for 1st Place Girls and 1st place Boys schools
Team scores will be kept and a Championship Banner will be presented to the top school in each division. The top 2 finishers per school will score. There is no limit to the number of athletes a school can enter in an event, however, an athlete can enter in up to 3 events. Please note that ONLY schools that are affiliated with the NLAA for the 2015/2016 school year are eligible for the team awards.


Membership/School Affiliation
A meet participant must be:
a 2016 Track & Field registered member of the Newfoundland and Labrador Athletics Association (NLAA), with a $40.00 Annual Membership; OR
a member of an NLAA Affiliated School for the 2015/2016 school year; OR
he/she must purchase a One Day Permit. The One Day Permit Fee is $1.00.
Schools that have affiliated with the NLAA for the 2015/2016 school year are eligible take part in the meet. Students of Affiliated Schools DO NOT pay the NLAA membership or One Day Permit fee.
Schools wishing to affiliate with the NLAA should fill out a School Affiliation form (PDF file format) and mail or bring it to the Provincial Office (before the meet registration deadline) - the affiliation fee is $25. Please click on the on the drop-down box to see if your School is Affiliated with the NLAA:

Bib Number Pick-Up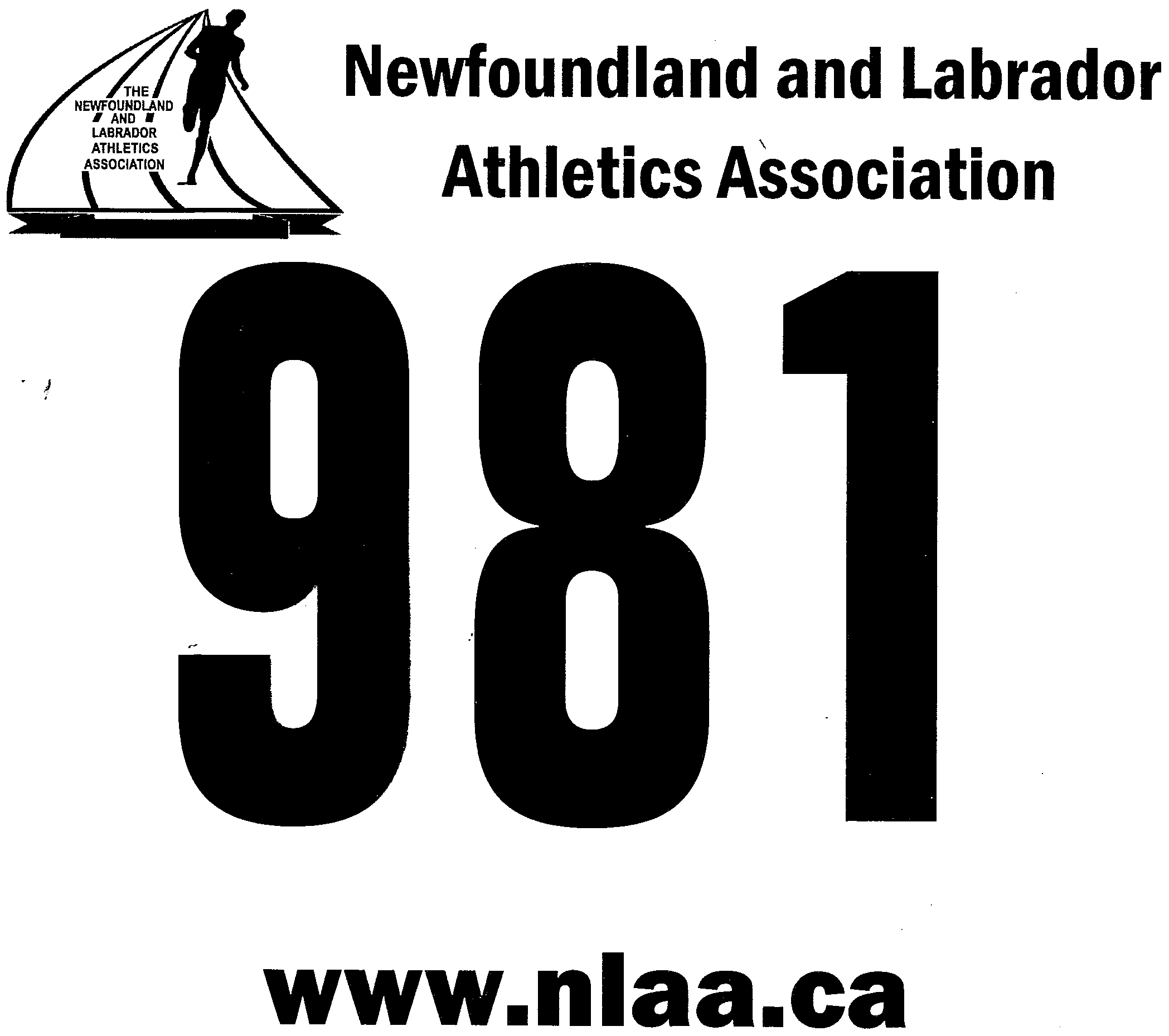 Race numbers will be available for pick up on MEET DAY beginning at 9:30 am from the "Race Bib Pick-up Desk". A volunteer will be on-site at Pearlgate.