---
Mount Pearl Mile, July 30th, 2022 - POSTPONED INDEFINITELY
Due to the ongoing City of Mount Pearl municipal employees' strike, the Fun Run scheduled for June 30th is cancelled. A new date will be considered as soon as the strike is over.
---
July 27, 2022
About
The Summer Fun Run Series is open to all ages and abilities; walk, jog, or run. All activities must start and finish within the designated time window. Have fun, challenge yourself and get active. All children/minors must be accompanied and supervised by a responsible adult at all times.
---
---
Basic Information
Open Course
Events will be held in public areas, and participants should expect to encounter regular trail users, children and pets. Maintain your distance and no group interaction.
No Aid Stations
No food or drink provided by organizers
No aid stations, no SJA, but organizers will have a first aid kit on-site.
No bathrooms will be provided
Start/Finish
All activities must start and finish within the designated time window. Rolling starts maintaining a 2m distance between participants, single person/family, start at single-file only.
Rainy Day Delay
In case an event is affected by inclement weather, it will be rescheduled for another day.
Results
All events will be chip-timed; however, traditional results will not be posted to the public, only a list of participants that have completed each event. Participants that have completed an event will receive their time via email.
Race number/Chip
Participants will be issued one race number with a timing chip to use for ALL events part of the Summer Fun Run Series. The replacement cost for lost/damaged bib/chip is $5.
---
Fees & Registration
$10 ($5 for aged 11 and under) per Fun Run.
Separate registration is required for each Fun Run and payments must be made electronically, online.
There is no late or in-person registration.
Registration will open on Monday through Friday in the week of the event.
Refund Policy: There are no refunds, transfers, deferrals or credits.
Membership
The events are open to NLAA annual competitive members or a One-Day Fee applies:
One-Day Fee: $1
Annual Membership: Participants can purchase road running ($25)/track and field ($40) membership
---
Purchase the Series Shirt!
Cool!
Celebrate your participation with this running shirt!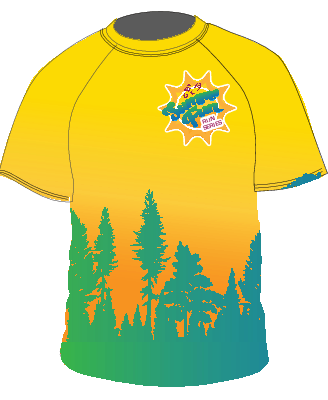 ---